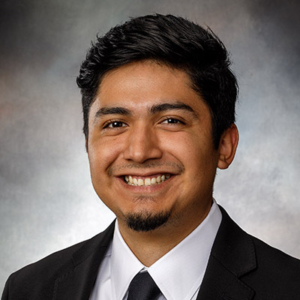 Class:

Propaedeutic
Archdiocese:

Galveston-Houston
Hometown:

Houston, TX
Home Parish:

St. Mark the Evangelist, Houston
ALEXANDER IVAN CRUZ
I am a cradle Catholic, but I really began to appreciate and love the tradition of my faith when I was in college in Tyler. Years later, I began to deepen my relationship with Jesus Christ by wanting to imitate Him. My spiritual life also grew when I began to listen to Bishop Barron's sermons and followed his Word on Fire ministry. I knew God was drawing me closer to him and had a great call for me. After a year of spiritual reading, attending retreats, and meeting with my spiritual director, I decided to receive his great gift for me by attending seminary.
Favorite Quote or Bible Verse
"He said to him, 'Feed my lambs.'" – John 21:15
Fun Fact
I love guitar, and my favorite player is Jimi Hendrix.