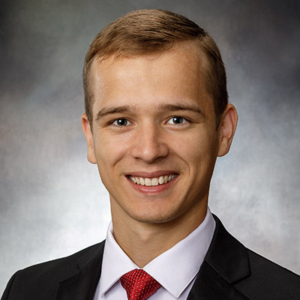 Class:

Discipleship IV
Archdiocese:

Galveston-Houston
Hometown:

Richmond, TX
Home Parish:

Sacred Heart, Richmond
ETHAN IGNATIUS SICKING
I grew up in a Catholic homeschooling family with 8 siblings. This foundation really paved the way for me to hear and respond to God's call.  After making a consecration of myself to the Blessed Mother and through consistent daily prayer, study, and frequent reception of the sacraments, I grew more and more in the conviction that God was calling me to enter seminary.  He has sustained me in every way through the past 2 years of this journey in seminary and continues to lead me into new adventures where he invites me to rest in his never-failing love for me.
Favorite Quote or Bible Verse
"The important thing is not to think much, but to love much!" – St. Theresa of Avila
Fun Fact
I love any type of climbing, whether indoor/outdoor rock climbing or just climbing trees!