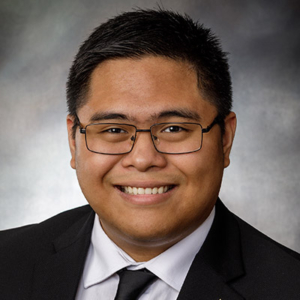 Class:

Propaedeutic
Diocese:

Austin
Hometown:

Mequite, TX
Home Parish:

University Catholic Center at UT, Austin
JOSHUA TIMOTHY SANCHEZ QUIMPO
I have always had an affinity to serve the Lord, going all the way back to my childhood. As a young boy, I would always cry if my dad did not pick me up to see the opening procession for Mass. I soon became an altar server myself. Eventually, having experienced a reversion to the faith at UT, I started realizing that the Lord may have made my heart for service in the particularity of the ministerial priesthood, and so I entered seminary to find out.
Favorite Quote or Bible Verse
"You pleaded my case, Lord, you redeemed my life!" – Lamentations 3:58
Fun Fact
I've lived half my life in the USA and half my life in the Philippines!