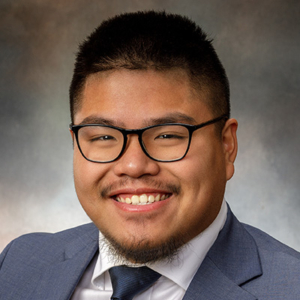 Class:

Discipleship III
Diocese:

Dallas
Hometown:

Rowlett, TX
Home Parish:

St. Peter's Vietnamese, Dallas
KHANH QUOC TRAN
My vocation story starts around my senior year of high school, where I experienced the gift of conversion after hearing a homily on the parable of the prodigal son. After that, I went to Confession for the first time in four years. I've entered seminary formation because I came to the realization that we live in a world where people are becoming increasingly unhappy and unfulfilled, and so, I felt that the Lord was calling me to love these children of God, and that is what has led me to pursue a vocation to the priesthood.
Favorite Quote or Bible Verse
"Leave me and go in peace. While you live, it cannot be that the son of these tears should perish." – St. Ambrose to St. Monica
Fun Fact
I may not act like it, but I am introverted.