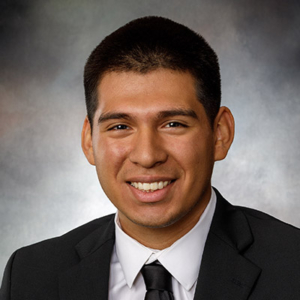 Class:

Propaedeutic
Diocese:

Laredo
Hometown:

Laredo, TX
Home Parish:

Christ the King, Laredo
RAFAEL EMILIO GARCIA, JR.
My father was in the seminary for seven and a half years. It was God's divine providence that his first-born son joined the seminary right out of high school. My father has taught me the importance of being open to the priesthood and the honor it would be to be called. In the most solemn moments of the Mass, I feel the most drawn, especially during Eucharistic Adoration. I understand that the formation to become a priest is arduous, but during certain times when seeing priests in action I can see myself doing the same thing. During the last few days of school, I was invited by my vocational director, who I would meet with often, to attend Holy Trinity Seminary for my propaedeutic year. I jumped at the chance.
Favorite Quote or Bible Verse
"And the king will say to them in reply, 'Amen, I say to you, whatever you did for one of these least brothers of mine, you did for me.'" – Matthew 25:40
Fun Fact
I played in every single game of varsity basketball for four years.  Tim Duncan watched my team play, and we beat the team he was rooting for.