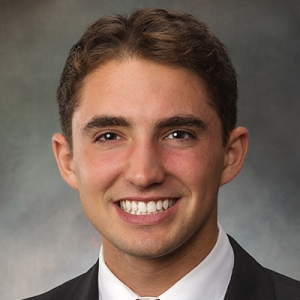 Hometown:

Dallas, TX
Home Parish:

St. Rita
ALEXANDER KOSHAKJI
My vocation story begins when I was in seventh grade praying before the Blessed Sacrament. As I was wrapping up my time in the chapel, I was all of a sudden overwhelmed by the Blessed Sacrament.  It incited a flood of emotion albeit I did not know at the time that it truly contained the essence of Christ. I walked away at a loss for words. Later, during my freshman year in high school, thoughts about the priesthood started to hit me.  Eventually, after years of playing tug of war with God, I decided to stop and give my yes to discernment.
Favorite Quote or Bible Verse
"Consider it all joy, my brothers, when you encounter various trials, for you know that the testing of your faith produces perseverance." – James 1:2-3
Fun Fact
My father was born in Egypt.