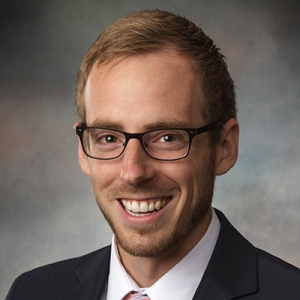 Hometown:

 Flower Mound, Texas
Home Parish:

 St. Ann, Coppell
Allen-Michael Muench
I attended the University of St. Thomas in Minnesota and during my freshman year I began intentionally following Jesus.  During my second year I began thinking I was called to the priesthood.  I left for a year to be on mission with NET Ministries, and in taking that step my vocation grew stronger.  I finished my degree at St. Thomas and was discerning if I was called to religious life or the diocesan priesthood.  I served as a supervisor with NET for two more years, one while in Scotland, and upon completing that program had peace starting seminary in Dallas.
Favorite Quote or Bible Verse
"For you did not receive a spirit of slavery to fall back into fear, but you received a spirit of adoption, through which we cry out, 'Abba, Father!'" – Romans 8:15
Fun Fact
I grew up playing tennis and competed for my university for all four years.  This past summer I had the opportunity to go to both the French Open and Wimbledon, getting to see such legends like Roger Federer and Rafael Nadal play tennis.