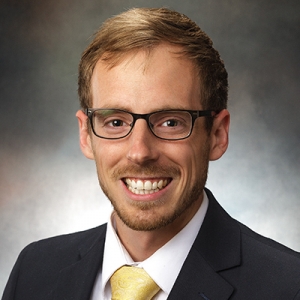 Hometown:

 Flower Mound, Texas
Home Parish:

 St. Ann, Coppell
Allen-Michael Muench
Growing up I received the Sacraments, but I didn't live out the faith I'd received. Upon attending college I wasn't concerned with what God was asking of me, rather I wanted to play tennis and find my own way. During my freshman year at university, I was encouraged by Spirit-filled Catholics to become more involved in my faith. I went on a retreat where for the first time I intentionally gave my life to Jesus.  From there priesthood was put on my heart, and I spent the next several years discerning. Don't be afraid to give a wholehearted 'yes' to follow the Lord.
Favorite Quote or Bible Verse
"If you knew the gift of God and who was saying to you 'Give me a drink,' you would have asked him and he would have given you living water." – John 4:10
Fun Fact
Between my sophomore and junior year of college I spent a year traveling the country in a van with nine other people sharing the Gospel. We visited 20 states and put on 118 retreats. One of my favorite things was spending time with the families who hosted us.