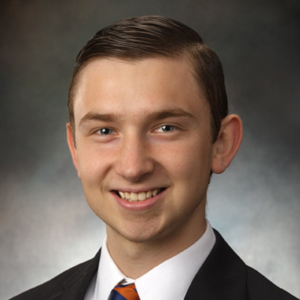 Hometown:

 Farragut, Tennessee
Home Parish:

 St. John Neumann
Andrew Hendershott
At 8 years old, I started altar serving at my parish and this sparked my interest in the priesthood.  In that same year, my older brother, who is now a priest, entered seminary.  This added to my interest in the priesthood and helped me to better understand this calling.  As I continued to serve my parish through altar serving, Troops of St. George and other ministries, I began to feel drawn towards the priesthood and fostered a great love for this vocation.  During my senior year of high school, I applied to Holy Trinity Seminary and entered the following year.
Favorite Quote or Bible Verse
"Jesus, meek and humble of heart, make my heart like yours." – Sacred Heart Devotion
Fun Fact
I really enjoy playing sports, especially tennis and soccer.