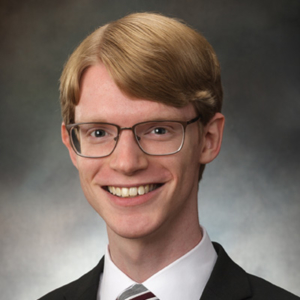 Hometown:

 Germantown, Tennessee
Home Parish:

 Our Lady of Perpetual Help
Andrew Madeksho
I first considered the possibility of priesthood being my vocation when I was a senior in high school. However, it was only after two years of college when I realized that seminary needed to be the next step in my discernment. I transferred to Holy Trinity Seminary last year, and I have grown so much in many areas of my life since then. Seminary formation is a beautiful—albeit challenging—thing, and I cannot wait to continue the journey of my discernment.
Favorite Quote or Bible Verse
"O Priest! You are not yourself because you are God. You are not yourself because you are the servant and minister of Christ. You are not your own because you are the spouse of the Church. You are not from yourself because you are nothing." – St. Norbert
Fun Fact
A couple of years ago, Fr. Mike Schmitz came to my home parish for a daily Mass, and I got to meet him.