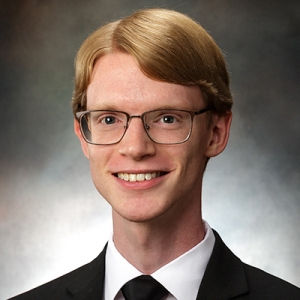 Hometown:

 Germantown, Tennessee
Home Parish:

 Our Lady of Perpetual Help
Andrew Madeksho
I first seriously started discerning the priesthood during my first year of college in Memphis. Through continual prayer, research and reception of the sacraments, I eventually came to the decision after my second year of college that seminary was the next step for me in my discernment. Throughout the past two years as a seminarian here at Holy Trinity, I've grown in so many ways that I never expected. I look forward to continuing to grow into the man God is calling me to be, fit for serving the people of God.
Favorite Quote or Bible Verse
"The world promises you comfort, but you were not made for comfort.  You were made for greatness." – Pope Benedict XVI
Fun Fact
I make my own candles as a hobby.