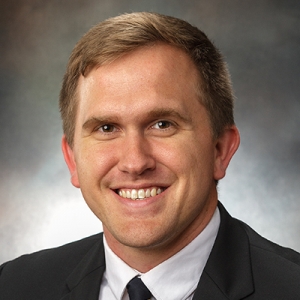 Hometown:

 Dripping Springs, Texas
Home Parish:

 St. Martin de Porres
ANDREW SCOTT FYALL
My call to the seminary was more of a late revelation than a drawn-out decision. After graduating from Williams College and working for five years in Washington DC, I realized that the things in life which truly made me happy and fulfilled, from helping with RCIA to counseling my friends in their most difficult moments, had nothing to do with me and everything to do with God. When praying on this, I finally asked myself: Does Jesus want me to a priest? Throughout my time at Holy Trinity Seminary, I have become more and more confident that the answer is yes.
Favorite Quote or Bible Verse
"The Lord will fight for you; you have only to keep still." – Exodus 14:14
Fun Fact
I am a confirmation sponsor to five people and a godfather to three.