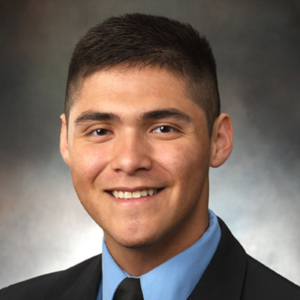 Hometown:

 Sulphur Springs, Texas
Home Parish:

 St. James
Christian Corona
Since I was a toddler, I always have had an affinity for going to church. My grandmother would take me to a prayer circle, and throughout the week I would bug her saying, "Mami, I want to go back to sing!" Together with the input of the rest of my family, I learned the importance of the Church and reverence for God and His Mysteries. I later received the call during Adoration of the Blessed Sacrament and my life has been an adventure ever since.
Favorite Quote or Bible Verse
"Love for Life did not deter them from death." – Revelation 12:11
Fun Fact
Queen is my favorite band.