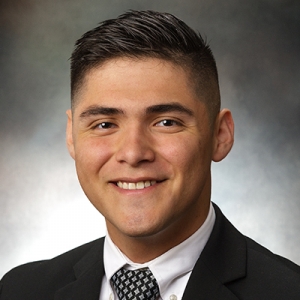 Hometown:

 Sulphur Springs, Texas
Home Parish:

 St. James
Christian Corona
Since I was a toddler, I always have had an affinity for going to church. My grandmother would take me to a prayer circle, and throughout the week I would bug her saying, "Mami, I want to go back to sing!" In my early years I think I knew that I had the desire to be a priest, but it wasn't until my senior year of high school when I finally accepted my call into seminary while I was in adoration in front of the Blessed Sacrament.
Favorite Quote or Bible Verse
"Love is not love which alters when it alteration finds, or bends with the remover to remove: O, no!  It is an ever-fixed mark…whose worth's unknown although his height be taken." – Sonnet 116, William Shakespeare
Fun Fact
In my free time I like to listen to Queen music and read Lord of the Rings.