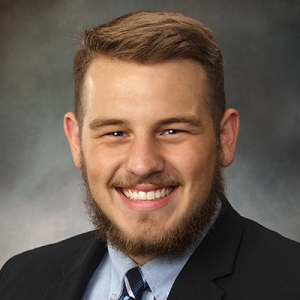 Hometown:

Maypearl, TX
Home Parish:

St. Joseph, Waxahachie
CHRISTIPHER IVIE
I have been a small town country boy most of my life. Other than my baptism at birth, I was not even involved with the Catholic Church until my 8th grade year when I received the sacraments of First Communion and Confirmation. I was fond of my faith in Christ throughout high school, all the way up to the summer prior to my senior year. That summer I went on a mission trip with the Diocese of Dallas to Costa Rica. The piety and generosity that resonated within the people I encountered on that mission trip stuck to my heart, which drove me to more heavily discern God's will for me.
Favorite Quote or Bible Verse
"Trust Me.  I know what it feels like to be called names, betrayed by a friend, to be spit upon and crucified by the world." – St. Joseph's Catholic Church Youth Ministry Poster
Fun Fact
I have always been an avid outdoorsman, which gave me the ability to play football and baseball, run cross country and wrestle competitively. These sports ultimately led to me receiving collegiate athletic scholarships, which I dropped to enter a vocational discernment.