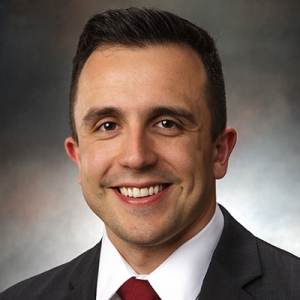 Hometown:

 Mountain City, Tennessee
Home Parish:

 St. Anthony of Padua
Daniel Herman
I initially felt a call to the priesthood when I was 17 years old during an incredible moment with Jesus Christ in the Sacrament of Reconciliation.  However, I was hesitant and too stubborn to acknowledge it any further because I wanted to gain fame and fortune.  My ambition steered me towards a first-rate university and gained me a commission in the United States Navy, but I never experienced the sustainable joy I craved.  After seven years, I finally called my vocational director and made a positive step towards an active discernment.
Favorite Quote or Bible Verse
"Finally, draw your strength from the Lord and from his mighty power.  Put on the armor of God so that you may be able to stand firm against the tactics of the devil." – Ephesians 6:10-11
Fun Fact
This past summer I made pilgrimage on the Camino de Santiago with my father and brother.