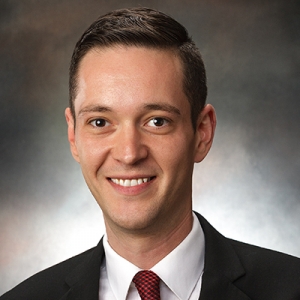 Hometown:

 Jamestown, Tennessee
Home Parish:

 St. Christopher
Donald "Bo" Beaty
After becoming Catholic post-high school, I felt a draw to the priesthood. I wrestled for over a decade with whether God was calling me to the seminary or not. After years of asking God for an answer and not getting one, I became frustrated. Finally, one day I said to Jesus, "I don't know what it is you want from me, but whatever it is I will do it. But you have to work it all out because I can't do it on my own." Then, I entrusted myself to the care of Mary, St. Joseph, and St. Thérѐse. Soon after, things quickly began falling into place, and it was clear that God was calling me to the seminary.
Favorite Quote or Bible Verse
"O soul, whoever you may be in this world, even if your sins were black as night, do not fear God, weak child that you are, for great is the power of God's mercy." – St. Faustina
Fun Fact
I love reading books about leadership and management in my spare time.