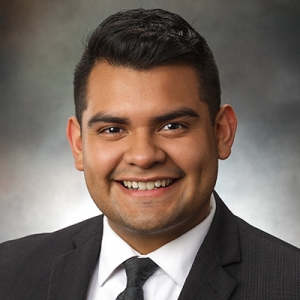 Hometown:

 Rock Hill, South Carolina
Home Parish:

 St. Anne
Erik Roman
I've always been around the faith with my mom taking me to daily Mass with her for as long as I can remember.  I was asked during confession one day when I was 16 if I had thought about joining the priesthood.  Though it took some time to come to peace with the fact that God was indeed calling me to serve Him in this way, I eventually took the steps to starting this adventure towards the priesthood.
Favorite Quote or Bible Verse
"I have fought the good fight to the end; I have run the race to the finish; I have kept the faith; all there is to come for me now is the crown of uprightness which the Lord, the upright judge, will give to me on that day; and not only to me but to all who have longed for his appearance." – 2 Timothy 4:7-8
Fun Fact
I was so gratefully able to visit Notre Dame Cathedral in Paris during the summer of 2018, before it burned down.