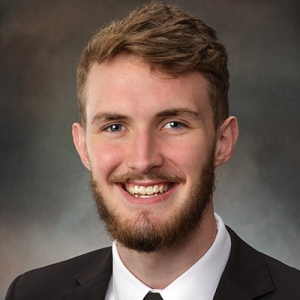 Hometown:

Collierville, TN
Home Parish:

Church of the Incarnation
GARRETT SOWDER
My vocation story starts when I was on a Steubenville Youth Retreat the summer before my senior year of high school. I went to confession before Eucharistic Adoration.  While in the confessional, the priest stopped me and asked, "Are you discerning the priesthood?" Something about this question brought great peace in my heart. After the conference was over, I contacted the vocations director for my diocese, and after a few meetings and applications, I was accepted to study as a seminarian.
Favorite Quote or Bible Verse
"God is entrusting to you the task, at once difficult and uplifting, of working with Him in the building of the civilization of love." – St. John Paul the Great
Fun Fact
I was born and lived the first six years of my life in Amarillo, Texas.