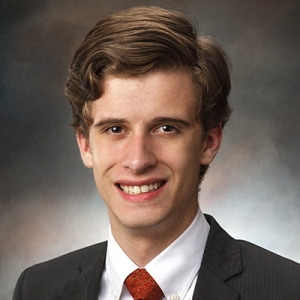 Hometown:

 Nashville, Tennessee
Home Parish:

 Cathedral of the Incarnation
Henry McLeod
My call to the priesthood has always revolved around Easter. During high school, I would altar serve for the bishop during the Easter Triduum, and it was through that connection that I grew to have a deeper faith and grew to understand my vocation to the priesthood. While serving the Easter Vigil during my senior year, I felt this small pull towards seminary that wouldn't go away no matter how hard I tried. After a bit of scared confusion, I ultimately decided to go to seminary, and I have felt at home ever since.
Favorite Quote or Bible Verse
"For a child is born unto us." – Isaiah 9:6
Fun Fact
I worked as a magician for three summers. I worked at a small knick-knack store that sold pranks and magic tricks, and I would teach and show shoppers how to do magic.