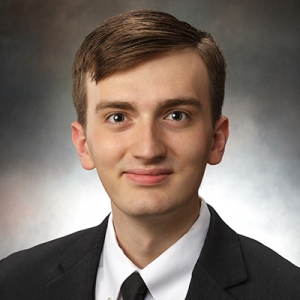 Hometown:

 College Station, Texas
Home Parish:

 St. Thomas Aquinas
Isaiah Minke
I was homeschooled growing up, and I began actively discerning the priesthood in my junior year of high school. After much prayer I decided to apply to seminary for my home diocese after graduating in 2017. Since being here at Holy Trinity, I have grown so much as a disciple and as a person! In my pastoral assignments I have also begun to experience that pastoral charity which animates the priest. Getting to know parishioners of my diocese keeps my sights on the reason we keep up the struggle of essays and exams here. It has been an adventure, and it has only just begun!
Favorite Quote or Bible Verse
"The value of a soldier does not consist in escaping wounds, but in never surrendering." – Venerable Louis of Grenada
Fun Fact
I first began my coffee habit in Italy, and I confess that I've sometimes had trouble adjusting to our American counterpart.