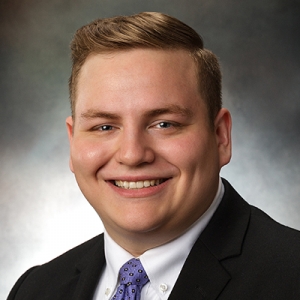 Hometown:

 Wichita, Kansas
Home Parish:

 St. Joseph
Jacob Stickney
I first felt a call to the priesthood in eighth grade.  During high school, I continued to feel a call to the priesthood and a call to enter seminary.  I had made up my mind and going to seminary was the only thing I wanted to do.  During my senior year of high school, I finally contacted my vocations director.  After these past three years of seminary, I have never been so sure that I made the correct decision by following God's call.
Favorite Quote or Bible Verse
"Pray, hope, and don't worry.  Worry is useless.  God is merciful and will hear your prayer." – St. Padre Pio
Fun Fact
I will graduate with a concentration (minor) in Spanish.