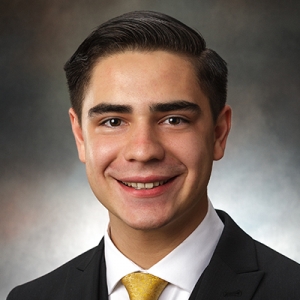 Hometown:

 
Lindale, Texas
Home Parish:
Cathedral of the Immaculate Conception
JARED DALE EARNEST
I first considered the priesthood in a serious way when I was 14. During this time, I began learning the beauty of Catholicism in its doctrines and traditional liturgy. As a few years went by, I grew somewhat dubious of the idea and considered a family and career. Before seminary, I pursued studies at Tyler Junior College as a Criminal Justice major, interested in law enforcement. Time passed and the priesthood continually returned to my mind as a possibility for my life. I am now confident that God, in His Goodness, has indeed called me to Holy Trinity Seminary.
Favorite Quote or Bible Verse
"Quomodo cantabimus canticum Domini in terra aliena." – Psalm 136:4
Fun Fact
While my dad was working in Romania, I lived there with my family for 2 years.