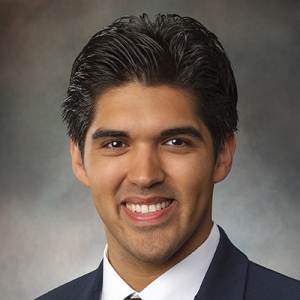 Hometown:

Corpus Christi, TX
Home Parish:

Most Precious Blood
JAVIER PALACIOS
I started to discern my vocation in the last semester of my senior year in college. It was after reading and meditating on Isaiah 43:1-7, that my journey to truly find out what I ought to be in this life started. After three years of discernment and an increasing pull and attraction to the priesthood, I chose to follow the calling of Our Blessed Lord and entered seminary.
Favorite Quote or Bible Verse
"Do not think that I have come to abolish the law or the prophets.  I have come not to abolish but to fulfill." – Matthew 5:17
Fun Fact
My favorite saint is Saint Therese of the Child Jesus.