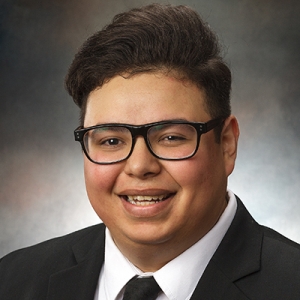 Hometown:

 El Paso, Texas
Home Parish:

 El Buen Pastor
Javier Valles
When I was a kid I wasn't the best Christian, but then again who is? I remember running up and down the church and as a teen I remember falling asleep at Mass. All this changed when I attended my first retreat and started to experience life in ministry. At the time of my calling I was a college student and realizing I wasn't where I wanted to be, so I dropped out of college to travel the world and find myself. I decided to join the seminary after that, and my attendance at World Youth Day in Poland confirmed that this was the right decision.  I found myself.
Favorite Quote or Bible Verse
"A man who was completely innocent, offered himself as a sacrifice for the good of others, including his enemies, and became the ransom of the world.  It was a perfect act." – Mahatma Gandhi
Fun Fact
Music has always been an important part of my life, and it always will be. I especially enjoy playing the guitar, singing and dancing.