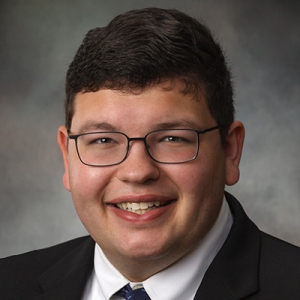 Hometown:

 Cypress, Texas
Home Parish:

 Prince of Peace
John Clark
I've felt called to the priesthood from an early age, 13, at a Catholic camp in northern Michigan.  But the Lord took his time with me, guiding me gently towards deeper love with him before I entered seminary.  Through middle school and high school, I began to feel the call to priesthood more strongly.  My vocation director suggested I go to college for some time, and I'm grateful for it.  At the University of Texas, I learned how to devote myself more fully to God, recognizing him as my own father, and he has called me here today.
Favorite Quote or Bible Verse
"Rejoice in the Lord always.  I will say it again, rejoice!" – Philippians 4:4
Fun Fact
I love a wide variety of music, from country and folk bands to chant and classical music to even rap.