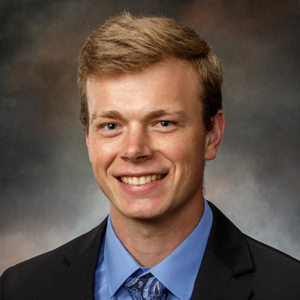 Class:

Discipleship III
Archdiocese:

Galveston-Houston
Hometown:

Magnolia, TX
Home Parish:

St. Mary, Plantersville
JOHN PAUL ELLWANGER
My vocation story started in my junior year of high school. I lived a hectic and distracted lifestyle in high school, so when everything was canceled and/or shut down, due to COVID, I had the chance to spend more time in prayer. There was about a week straight that I could feel this overwhelming sense of peace and then it would end with the thought of the priesthood. This continued every time I prayed. Fast-forwarding, I began spiritual direction to receive affirmation and clarification and before I knew it, I arrived here at HTS.
Favorite Quote or Bible Verse
"The backside of the cross is empty. It is for you." – St. Josemaria Escriva
Fun Fact
I went to a homeschool co-op that my mom started called Holy Trinity.