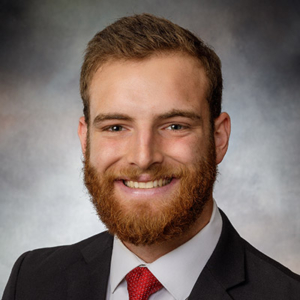 Class:

Discipleship IV
Diocese:

Austin
Hometown:

New Orleans, LA
Home Parish:

St. Catherine of Siena, Metairie
JOHN PETER UNGARINO
Growing up in New Orleans, I was very blessed to have received an excellent Catholic formation, primarily through my family's involvement with Regnum Christi, the lay apostolate of the Legionaries of Christ. After graduating high school, I attended Baylor University in Waco where I studied Great Texts and Medical Humanities. During my time at Baylor, especially through my study of Great Texts and my involvement at St. Peter Catholic Student Center, my eyes were opened in a special way to recognize beauty and goodness in the world around me and in the Tradition of the Church. After graduation, I had the wonderful opportunity of working as the campus minister at St. Peter Catholic Student Center, where I discerned a call to enter seminary for the Diocese of Austin. After one year of seminary, the Lord continues to surprise me by the incredible ways that He works in my heart, all for His greater glory! Please keep me in your prayers!
Favorite Quote or Bible Verse
"If for this life only we have hoped in Christ, we are the most pitiable people of all." – 1 Corinthians 15:19
Fun Fact
My last name means "little Hungarian" in Italian.