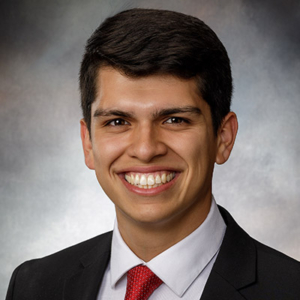 Class:

Discipleship IV
Diocese:

Austin
Hometown:

Round Rock, TX
Home Parish:

St. William, Round Rock
JORGE CAVAZOS
When I got confirmed senior year of high school, I was on fire for the Lord. The following two years I began to back slide in my faith. When I transferred to UTSA, I got plugged into a non-denominational Christian community and I began to pray and study with them. Eventually I went to Ash Wednesday Mass, and I realized how sacred and true the Catholic faith is. That Lent skyrocketed my faith in a way nobody saw coming. In nine months, I went from believing I was called to marriage to possibly entering seminary in the following year.
Favorite Quote or Bible Verse
"Then he said to all, 'If anyone wishes to come after me, he must deny himself and take up his cross daily and follow me.'" – Luke 9:23
Fun Fact
I have a black belt in Tae Kwon Do.