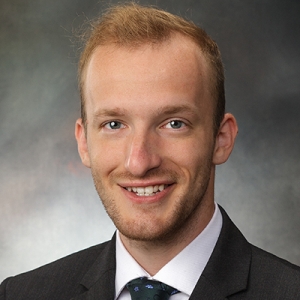 Hometown:

Irving, TX
Home Parish:

Mater Dei
JOSEPH DOUGHERTY
The strongest and most beautiful way God has spoken to me in my life is the witness of joyful and devout friends and family. Again and again, from high school onward, I have been amazed and confused by the happiness and goodness of those who have found their life in the Lord. Having embraced that same commitment, I am no longer confused, but I am still amazed! During college I was not ready to take the steps toward seminary; but after working in the world for three years, I came to believe that my earthly calling will be the priesthood.
Favorite Quote or Bible Verse
"In the tender compassion of our God, the dawn from on high shall break upon us, to shine on those who dwell in darkness and the shadow of death, and to guide our feet in the way of peace." – Luke 1:78-79
Fun Fact
My family likes to communicate through movie quotes and board games.