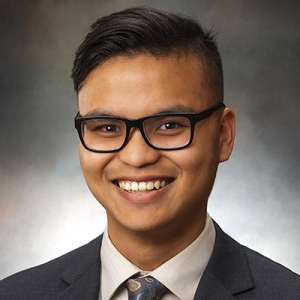 Hometown:

 Belton, Texas
Home Parish:

 Christ the King
Justin Cabrera
My vocation story started…when I was born. However, I didn't really start to recognize my potential role in this story until my later years in high school when God invited me to undertake a truly wild and daring journey. It began as a sort of love story, as he stirred up the desire to serve others through my local youth group. As I started to grow in my love for serving and caring for others, I began to seek his will even deeper in various discernment events.  Eventually, it led me to embark on this self-sacrificial mission of the priesthood.
Favorite Quote or Bible Verse
"Every time I try to write about poetry, my hand cramps just to show how painful love can be." – Rudy Francisco
Fun Fact
I can write faster than I can type.