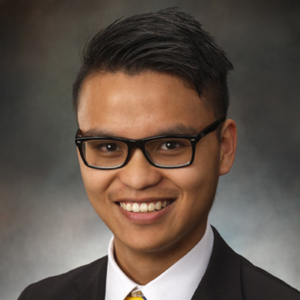 Hometown:

 Belton, Texas
Home Parish:

 Christ the King
Justin Cabrera
Growing up, I was always fascinated with superhero movies and heroic movies in general. Even the "team" aspect of football really energized me. The compassion and selflessness of those heroes really formed in me a desire to help others. My faith was very lukewarm up until my sophomore year in high school, so I had no idea that priests could even begin to be described as heroic. After high school, I wanted to study medicine because that is where I believed I could nurture this desire to help others. However, as I fell more and more in love with the Church, I started to develop a great appreciation of the priesthood. Even the parishioners in my home parish started to see that I had a vocation to the priesthood, which led me to dive headlong into the decision to enter seminary.
Favorite Quote or Bible Verse
"Don't ask yourself what the world needs, ask yourself what makes you come alive, because what the world needs are men who come alive." – John Eldridge
Fun Fact
I never learned the art of reading lips.