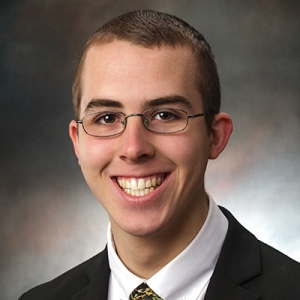 Hometown:

 Rockwall, Texas
Home Parish:

 St. Anthony, Wylie
Kyle Fletcher
My vocation story began when I was 7 years old.  Father James Yamauchi, an alumnus of Holy Trinity Seminary, came to my parish while he was a seminarian.  He showed the film "Fishers of Men" and for the first time I learned what seminarians are.  This was the beginning of my call.  However, as I got older, I focused on competitive swimming, rather than pursuing my call to the priesthood.  Nevertheless, the Lord gently led me to come follow Him, as many obstacles were placed before me.  In the end, I ultimately gave up swimming and decided to enter seminary, and I have been happy ever since I entered.
Favorite Quote or Bible Verse
"Many, many people hereabouts are not becoming Christians for one reason only: there is nobody to make them Christians.'" – St. Francis Xavier
Fun Fact
I am a distant relative of St. Francis Xavier.