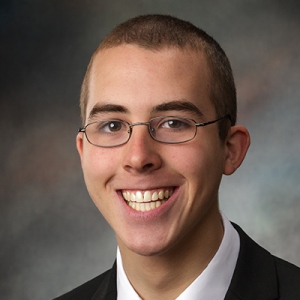 Hometown:

 Rockwall, Texas
Home Parish:

 St. Anthony, Wylie
Kyle Fletcher
My vocation story began when I was 7 years old.  Father James Yamauchi, an alumnus of Holy Trinity Seminary, came to my parish while he was a seminarian.  He showed the film "Fishers of Men" and for the first time I learned what seminarians are.  This was the birth of my call.  However, in 2016, I focused on competitive swimming, thinking I would swim in college rather than pursue my calling to the priesthood.  Nevertheless, the Lord pulled on me to come follow Him.  Many obstacles were placed before me, so I ultimately gave up swimming and decided to enter seminary.
Favorite Quote or Bible Verse
"Jesus said to him, 'If you would be perfect, go, sell what you possess and give it to the poor and you will have treasure in Heaven; and, come follow me.'" – Matthew 19:21-22
Fun Fact
I was the 98th Squire of the Body of Christ worldwide and the 3rd from the Diocese of Dallas after completing my Squire of the Body of Christ project—making 100 Rosaries by hand and donating them to different people and groups.