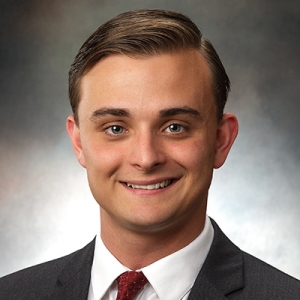 Hometown:

 Inola, Oklahoma
Home Parish:

 Holy Family Cathedral
Landon Tulipana
I credit my being open to God's call to seminary, in large part, to the wonderful family I grew up in, for I feel that I have been able to see the universal call to holiness lived out through the lives of each of my parents. My dad is a permanent deacon, and my mom stays at home to homeschool and take care of my seven younger siblings. My dad is an outstanding witness of prayerful service to the Church and to others, and my mom is a shining example of how one can live a deep spiritual life as a layperson. With such examples of faith, my search for God's plan for my life has grown naturally (albeit with some hiccups and detours) into my being a seminarian.
Favorite Quote or Bible Verse
"I am the vine, you are the branches.  Whoever remains in me and I in him will bear much fruit, because without me you can do nothing." – John 15:5
Fun Fact
I sometimes take breaks from schoolwork to practice juggling tricks.