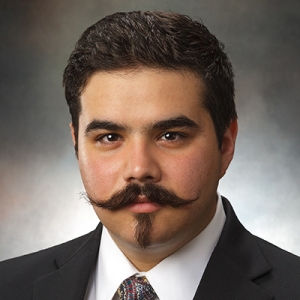 Hometown:

 Laredo, Texas
Home Parish:

 St. Gertrude the Great, Kingsville
Luis Lozano
I first began to feel God calling me to the priesthood in my second year of college. I went to Texas A & M Kingsville, where I spent much of my time at the St. Thomas Aquinas Newman Center. I grew in love for Christ through the sacraments, which enabled me to hear God calling me towards him, and to serve him in a more profound way. I became deeply involved with the campus ministry, RCIA, and youth ministry while in college. These experiences helped in my discernment to the priesthood and further motivated me to apply for seminary.
Favorite Quote or Bible Verse
"Jesus said to her, 'Woman, how does your concern affect me?  My hour has not yet come.'" – John 2:4
Fun Fact
I enjoy gardening. I have an extensive collection of tropical fruit trees.