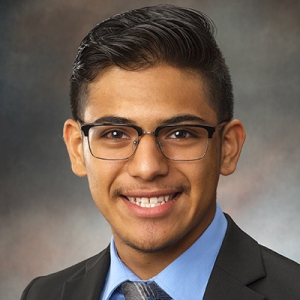 Hometown:

Kaufman, TX
Home Parish:

St. Ann, Kaufman
MARTIN NUNEZ ESPINOSA
My calling to the priesthood started in third grade. I was praying with my family without really thinking about what I was saying, when the words, "Ayuda me hacer un Padre," (English translation: "Help me be a priest.") came out of my mouth. That began a life of preparing for the priesthood from a young age. Life presented me with many ups and downs, and I struggled to accept my vocation throughout high school, but the Lord is persistent and made sure that I got to where I am today.
Favorite Quote or Bible Verse
"Lord, if your people need me, I will not refuse the work.  Your will be done." – St. Martin of Tours
Fun Fact
I am the oldest of nine children.