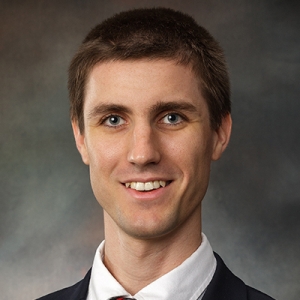 Hometown:

Bryan, TX
Home Parish:

St. Mary's Catholic Center, College Station
MATTHEW BARRY
I found my love for liturgical service in second grade after my First Communion. This desire to serve was accompanied by an interest in the priesthood that persisted through high school at St. Joseph Catholic School, college at Texas A&M University, and five years of an exciting career in software development at the Texas A&M Center for Applied Technology. Despite my joyful contentment, I remained unsure of my vocation as a Catholic gentleman. Seeking further clarity and a deeper relationship with Jesus Christ, I decided to offer myself, my achievements, and my abilities unto formation in seminary.
Favorite Quote or Bible Verse
"You dolphins and all water creatures, bless the Lord; praise and exalt him above all forever." – Daniel 3:79
Fun Fact
I am a single-engine instrument pilot and amateur radio operator. I also studied dolphins at Texas A&M Galveston for a minimester.