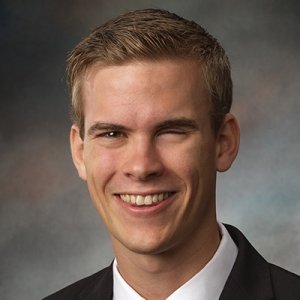 Hometown:

St. John, Texas
Home Parish:

St. John the Baptist
Caleb Joseph Krischke
I am 21 years old and I come from a small rural town in South Central Texas.  I have a brother and three sisters, a nephew and two nieces.  I graduated from Sacred Heart Catholic School in Hallettsville, Texas.  I first heard God's call in my senior year of high school and entered the seminary after a year of college.  This is my second year in seminary, and I am very much looking forward to continuing my discernment and formation to the holy priesthood of Jesus Christ.
Favorite Quote or Bible Verse
"I give you a new commandment: love one another.  As I have loved you, so you also should love one another." – John 13:34
Fun Fact
My favorite memory as a kid (and is still true today!) is going to my grandma's house after Holy Mass on Sunday for kolaches, coffee and fellowship with my family.