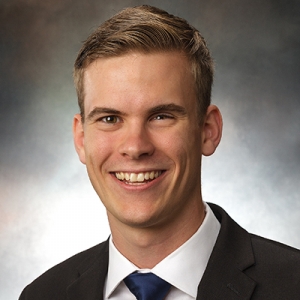 Hometown:

St. John, Texas
Home Parish:

St. John the Baptist
Caleb Joseph Krischke
My discernment began shortly after Confirmation when I started to make the faith my own. The joy and peace I had experienced from cultivating a deeper relationship with Christ compelled me to consider how I could best serve my God. Now, beginning my third year of seminary formation, I couldn't be more excited knowing that one day, by virtue of ordination, I could be the one to bring Christ to others and to give others the opportunity to share in the joy and peace of the Gospel.
Favorite Quote or Bible Verse
"For God so loved the world that he gave his only Son, that whoever believes in him should not perish but have eternal life." – John 3:16

Fun Fact
I am an avid baseball fan, and my favorite team is the Houston Astros.  Go 'Stros!