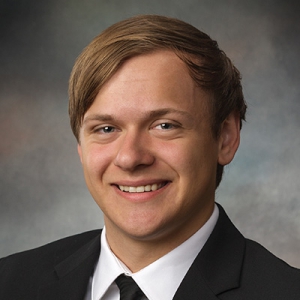 Hometown:

 Olive Branch, Mississippi
Home Parish:

St. Brigid
Matthew Brewer
Since I was very young I felt a call to the priesthood.  When I began high school, being a priest wasn't something that I believed was "cool."  During the transition from my junior to senior year in high school, God began calling me a little louder.  The word "vocation" became the "V" word to me.  I would hear it in different seemingly random places and it would stick out to me, annoy me.  Finally, around Easter of 2017 I began seriously thinking about my vocation.  It wasn't something I wanted to do, but it was something I felt called to do.  I got in contact with my vocations director, and he sent me a book on discernment.  I remember laughing nervously when it would talk about signs of a priestly vocation that I had experienced.  As I read, I began to become excited at the idea of being a priest.  In the process of applying and being accepted to the diocese as a seminarian, I have met many more priests from my diocese who have come to inspire me to pursue the priesthood.
Favorite Quote or Bible Verse
"If I speak in human and angelic tongues but do not have love, I am a resounding gong or a clashing cymbal." – 1 Corinthians 13:1
Fun Fact
I am the youngest seminarian in my diocese but the tallest.