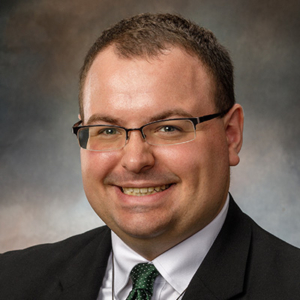 Class:

Sophomore
Archdiocese:

Galveston-Houston
Hometown:

Bellaire, TX
Home Parish:

St. Michael the Archangel, Houston
MATTHEW THOMAS LYDICK
Having been raised Methodist as the first of two (identical twins) by my single mother, in college I found myself exploring my faith and ended up in RCIA.  Confirmed in 2016, it took years to hear God clearly and to desire His will.  Unexpectedly, His path led me to work for two Catholic churches whilst growing in my desire to serve Him and His people.  Through that same overwhelming love, I have landed here at HTS to be formed in a deeper love of truth, God, my humanity, and my neighbor.  Deo gratias!
Favorite Quote or Bible Verse
"Hear, O Israel!  The LORD is our God, the LORD alone! Therefore, you shall love the LORD, your God, with your whole heart, and with your whole being, and with your whole strength. Take to heart these words which I command you today." – Deuteronomy 6: 4 – 6
Fun Fact
I was a member of the Houston Chamber Choir when they were awarded a Grammy.