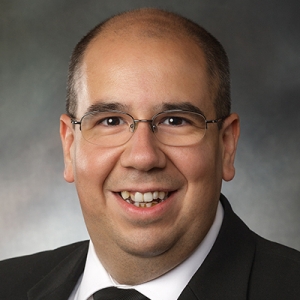 Hometown:

College Station, TX
Home Parish:

St. Mary's Catholic Center, College Station
MICHAEL JEFFREY RHODES
I spent the last 11 years of my life in the restaurant management business. I would have classified myself as a non-practicing Christian. Questions about Mary's role in the Catholic Church always kept me away. One evening I pulled a rosary that my grandmother had given me out of my desk drawer and began researching our Blessed Mother's role in the Church. Our Blessed Mother led me to the teaching on the real presence of the Eucharist. I entered RCIA two months later and answered the call to the priesthood two years later. This is what my heart was made for.
Favorite Quote or Bible Verse
"You have made us for yourself, O Lord, and our hearts are restless until they rest in you." – St. Augustine
Fun Fact
I like to write with fountain pens.