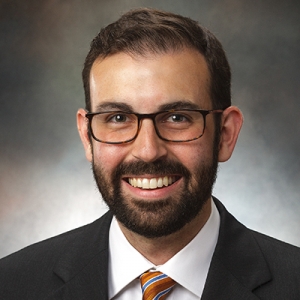 Hometown:

 Houston, Texas
Home Parish:

 University Catholic Center, Austin
Michael Noriega
I first felt the call to the priesthood when I became more involved in my parish during high school but brushed the idea of priesthood aside. I knew that I had a strong desire to serve others and envisioned myself becoming a doctor and eventually entering politics and public policy to shape culture. After graduating from the University of Texas, I worked in the medical field in Houston and then for a pro-life organization in Washington, DC. I loved my work but still felt unfulfilled. God pursued me in His love and care and showed me how my desires to help and shape our culture were ultimately leading me to serve Him and the Church as a priest. I am grateful to God and His mercy in showing me the path to sanctity and fulfillment in this vocation.
Favorite Quote or Bible Verse
"My heart is steadfast, God; my heart is steadfast." – Psalm 108
Fun Fact
My very first parish as a child was the Basilica of the Assumption in Baltimore, the first cathedral built in the U.S.