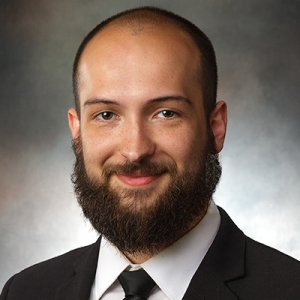 Hometown:

 Kingman, Kansas
Home Parish:

 St. Patrick
Miles Swigart
The priesthood was always on my heart from a young age.  Through the example of my family and regular contact with priests and religious, the priesthood was presented to me as an ordinary part of life which some are called to.  Through learning about the lives of the Saints, I felt inspired to follow their example, and through confession and the Eucharist I heard God calling me to pursue a life radically devoted to Him and the Church.
Favorite Quote or Bible Verse
"My whole strength lies in prayer and sacrifice, these are my invincible arms; they can move hearts far better than words, I know it by experience." – St. Thѐrése de Lisieux
Fun Fact
Before seminary, I was in training to be a ballroom, Latin and swing dance instructor.