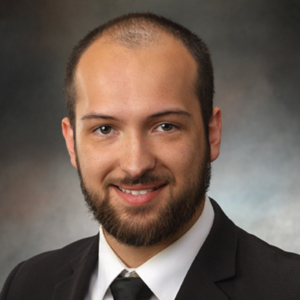 Hometown:

 Kingman, Kansas
Home Parish:

 St. Patrick
Miles Swigart
Growing up, I frequently thought of being a priest and had several pivotal moments that strongly pointed me towards the priesthood. I had misgivings about this due to my stammer, however, and immediately dismissed the idea based on this cross. When I was just around 14, however, I realized I could no longer ignore the call and needed to trust that God had a plan, and I worked on my spiritual life while I waited to be old enough to enter. After going to a speech pathologist regularly, I entered seminary and have never regretted trusting God's call for me.
Favorite Quote or Bible Verse
"Jesus is with me. I have nothing to fear." – Blessed Giorgio Frassati
Fun Fact
Lifting weights is one of my favorite hobbies.