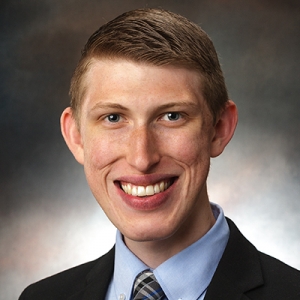 Hometown:

 Grand Prairie, Texas
Home Parish:

 St. Michael the Archangel, Grand Prairie
Nicholas Weiss
I have had thoughts about some sort of religious vocation since I was around ten years old. I was home-schooled all the way through high school, so I was blessed to receive a great religious education at home while having a great environment to foster my vocation. As I went through middle school and high school I became very involved with my parish youth group and started going to daily Mass often. Staying close to Christ and good, supportive friends helped me to be open to God's voice gradually and peacefully calling me into seminary.
Favorite Quote or Bible Verse
"But our citizenship is in heaven and from it we also await a savior, the Lord Jesus Christ." – Philippians 3:20
Fun Fact
One of the worst decisions I've ever made was agreeing to do CrossFit with my uncle in Argentina.