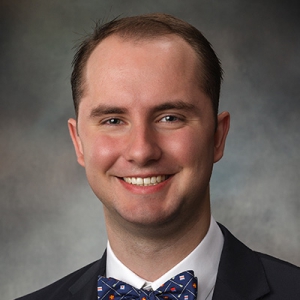 Hometown:

 Dallas, Texas
Home Parish:

 Christ the King
Patrick Chester
I grew up around priests.  Some of my earliest memories are daily walks with some Cistercian monks that were longtime family friends.  Though through high school and college I really tried to run away from God, during my last year at A&M a close friend really challenged me to pray and look for Christ in my life again.  Once I stopped fighting God, I began to see Him everywhere, and I felt called to seminary and discernment.
Favorite Quote or Bible Verse
"All this I do for the sake of the gospel, so that I too may have a share in it." – 1 Corinthians 9:23
Fun Fact
I write songs for the piano, but I cannot read sheet music.