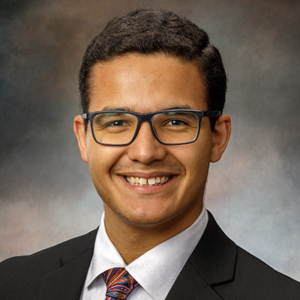 Class:

Sophomore
Archdiocese:

Galveston-Houston
Hometown:

Katy, TX
Home Parish:

St. Faustina, Fulshear
PEDRO MIGUEL RUBIO ATENCIO
My story begins in 6th grade when I served in the first Spanish Mass at Saint Faustina. At the time we were still in the school building and we're just starting Spanish Masses. From then on I kept serving until 8th grade when, for rebellious reasons, I stopped serving and started caring more about worldly things. I was slipping for a long time but through the grace of God, in my junior year I felt called back to the Church through the priesthood at a Confirmation retreat in the spring. And life has been all the brighter ever since.
Favorite Quote or Bible Verse
"And so I say to you, you are Peter, and upon this rock I will build my church, and the gates of the netherworld shall not prevail against it." – Matthew 16:18
Fun Fact
I was born in Venezuela and moved here when I was 7.