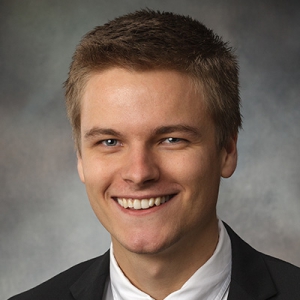 Hometown:

 Plano, Texas
Home Parish:

 St. Mark the Evangelist
Peter Whitfield
Growing up, I thought I might be called to the priesthood, but tried to ignore the idea.  Then, in summer 2016, I was a counselor at the Pines Catholic Camp in Big Sandy, TX.  At the Pines, I experienced a deep conversion of heart and felt a pull towards the priesthood that I couldn't dismiss. After camp, I was active in the Catholic campus ministry at Southern Methodist University. The call did not go away in college. Rather, it became louder and clearer. By graduation two years later, I knew coming here was the only way to be sure.
Favorite Quote or Bible Verse
"Love turns work into rest." – St. Teresa of Ávila
Fun Fact
I love to read. My favorite author is Flannery O'Connor.