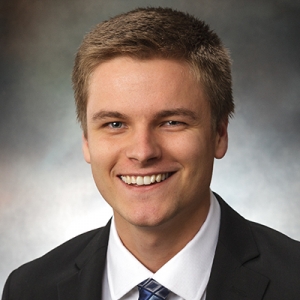 Hometown:

 Plano, Texas
Home Parish:

 St. Mark the Evangelist
Peter Whitfield
Growing up, I felt drawn towards the priesthood but tried to ignore the idea. Through a Latin immersion at Wyoming Catholic College, two summers as a counselor at the Pines Catholic Camp, involvement with the Catholic Campus Ministry at Southern Methodist University, good advice and spiritual guidance from a holy priest, and lots of prayer, the call of the diocesan priesthood grew louder and clearer. By graduation from SMU in 2018, I was prepared to heed that call and enter seminary.
Favorite Quote or Bible Verse
"Let the weakling boast, 'I am a warrior!'" – Joel 4:10
Fun Fact
I'm a homeschool dropout with a G.E.D.