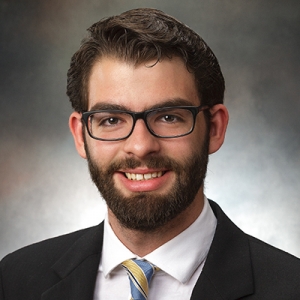 Hometown:

 
Bay City, Texas
Home Parish:
Holy Cross
Philippe Dubourdieu
I started altar serving immediately after making my First Holy Communion. At around the same time, age 8, I started saying that I wanted to be a priest when I grew up. There were some hurdles that came up in my spiritual life along the way, but, with God's help, I persevered and stayed faithful to Him.  hus, when senior year of high school came around and I had to make a decision about my future, continuing my discernment at seminary seemed like the only right thing to do. The call has been affirmed every year of formation. All thanks and glory be to God.
Favorite Quote or Bible Verse
"Do not let the past disturb you.  Just leave everything in the Sacred Heart and begin again with joy." – St. Theresa of Calcutta
Fun Fact
I was born in Uruguay and mostly raised in the United States. I also love Formula 1 racing.