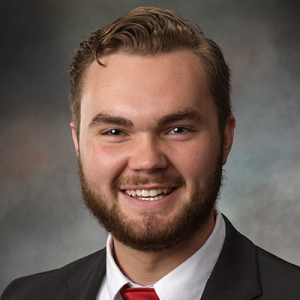 Hometown:

 Nashville, Tennessee
Home Parish:

 Saint Ignatius, Holy Family Catholic Church
Preston Thompson
My vocation story begins with six saints.  Since I was in kindergarten, I have been best friends with the same six guys, and our school mascot was the Saints.  We grew together in faith all through middle and high school.  We attended retreats together and went through life-changing events together.  All the "saints" joined a discernment club at our high school, Melchizedek Project, and began discerning the priesthood.  After our senior year one of the "saints" began seminary with another good friend, but I went off to college for a year to play sports.  After a year of sports I felt my heart leading me elsewhere.  Through conversations and powerful talks with priests, I decided to take a leap of faith and apply for seminary.
Favorite Quote or Bible Verse
"Be who God meant you to be and you will set the world on fire." – St. Catherine of Siena
Fun Fact
I shut down the White House when I was five years old by misplacing my backpack at the front gate.