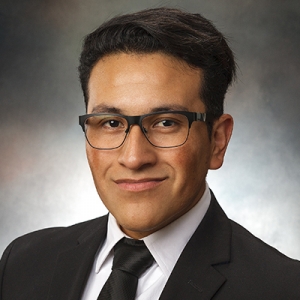 Hometown:

 Memphis, Tennessee
Home Parish:

 St. Michael Catholic Church
Rolando Perez
I always desired happiness, goodness, beauty and truth. As a teen, I did not think I would those things in the Church.  Eventually, amid a secular culture, I found myself tired, isolated, unfulfilled and in need of a solid foundation. My desires could not be fulfilled by having; rather, I needed to live out what I now live: a personal relationship with Jesus Christ and the joyful surrender to his will for me. After three years of seminary formation, I am beyond grateful for God's faithfulness and grace re-affirming the call to his holy priesthood.
Favorite Quote or Bible Verse
"It is Jesus that you seek when you dream of happiness; He is waiting for you when nothing else you find satisfies you." – St. John Paul II
Fun Fact
Last Christmas break I sung for seven hours straight in the car on the way back home, and my voice was gone for the next two days.