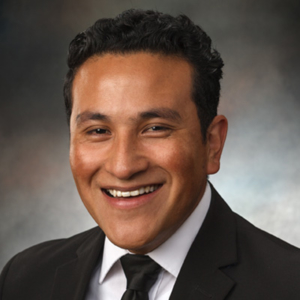 Hometown:

 Memphis, Tennessee
Home Parish:

 St. Michael Catholic Church
Rolando Perez
In the search of fulfillment in a secular world, I began to ask the essential questions of life. Thus, in the search of purpose and the desire to live a wholehearted life, I encountered a reversion into the Church that led to discernment for the priesthood. In God's infinite mercy, I am now a seminarian for the Diocese of Memphis.
Favorite Quote or Bible Verse
"The glory of God is the human person fully alive." – St. Irenaeus of Lyons
Fun Fact
If I am in a car by myself or with the right people, I will most likely be singing along and out loud to Whitney Houston's greatest hits.