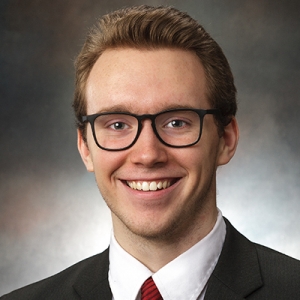 Hometown:

 Nashville, Tennessee
Home Parish:

 The Church of the Assumption
Ryan Burbage
I was interested in seminary at a young age, wanting to be a priest on Sunday and WWE wrestler on Wednesday.  Unfortunately, the latter hasn't exactly panned out.  I began to lose interest in my vocation as I drifted away from the faith in high school.  Thankfully, I had amazing family, friends and mentors that never abandoned me.  In my junior year, I had an encounter with Our Lord during adoration where I felt the love I had been starving for.  I decided to put my trust in that love and to follow it wherever it leads me.
Favorite Quote or Bible Verse
"If you do not live what you believe, you will end up believing what you live." – Fulton Sheen
Fun Fact
I once met Bruce Springsteen and he called me 'bud', so we're practically best friends.