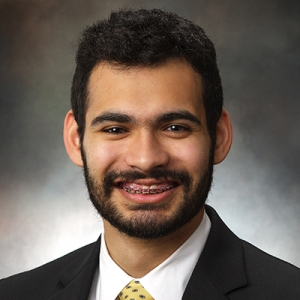 Hometown:

 Flower Mound, Texas
Home Parish:

 St. Ann, Coppell
Steven Reyna
I was lucky enough to grow up in a Catholic household that nurtured my faith and led me to where I am today.  I first felt a call to the priesthood while in high school, and my conviction grew stronger as I prayed about it for years while friends and family encouraged me.  Listening to Catholic radio starting in the winter of 2017 also encouraged me a lot; I learned much more about my faith and my passion to serve Christ grew significantly.  By the grace of God, I finally decided to apply and enter seminary the following fall.
Favorite Quote or Bible Verse
"If you are what you should be, you will set the whole world ablaze!" – St. Catherine of Siena
Fun Fact
I am related by blood to Saint Toribio Romo Gonzalez.