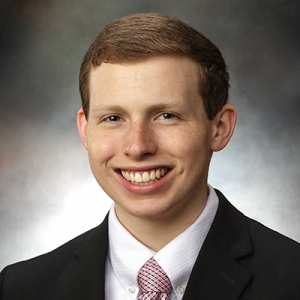 Hometown:

 Dallas, Texas
Home Parish:

 St. Thomas Aquinas
Zak Zapletal
I did not begin to consider entering the seminary until my senior year of high school.  Filled with a longing to better serve those around me while also wanting to grow spiritually, the idea of priesthood came to mind.  After contemplating and praying over this possibility, I determined God's will to bring me to the seminary.  With my first year at Holy Trinity Seminary completed, in which I grew to better understand the life of a priest and disciple of Christ, I look forward to continuing my discernment journey.
Favorite Quote or Bible Verse
"Just so, the Son of Man did not come to be served but to serve and to give his life as a ransom for many." – Matthew 20:28
Fun Fact
I looked to pursue a future career in sports journalism/broadcasting before deciding to enter the seminary.