OUR MISSION
The mission of Holy Trinity Seminary is to assist college and pre-theology men in discerning a call to the priesthood
and through programs of human, spiritual, intellectual and pastoral formation to foster the
configuring of their hearts to the heart of Jesus the Good Shepherd.
Recent News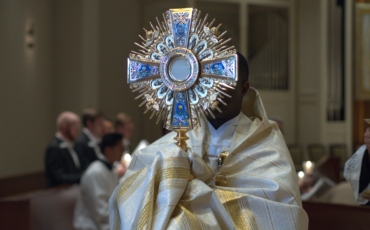 The seminarians observed Forty Hours Devotion this weekend.  Go to the seminarians' Facebook page for more photos.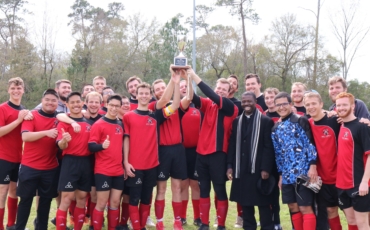 The seminarians traveled to Houston this past weekend to compete against the St. Mary's Seminary seminarians in the Rector's Cup.  Congratulations to the Holy Trinity Seminary seminarians for winning all three competitions (basketball, flag football, and soccer) and winning the Rector's Cup!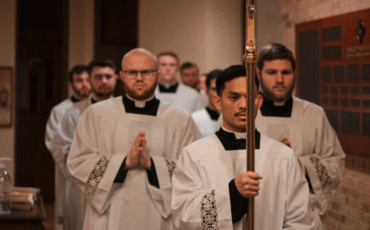 On Sunday evening, we hosted Lessons & Carols, a prayer service traditionally composed of a sequence of interspersed readings, prayers, and Advent & Christmas carols. Our seminarian schola provided the beautiful music as we gathered in hopeful rejoicing for the coming of our Savior!  Visit the seminarians' Facebook page for more photos.
CONTACT INFO
Address: 3131 Vince Hagan Drive Irving, Texas 75062
Phone: (972) 438-2212
Fax: (972) 438-6530
Email: [email protected]